Drug Development
USFDA Approves Lupin's Generic Equivalent to Pregabalin Capsules
A recent announcement by Mumbai based drug manufacturer, Lupin states that they have bagged approval from USFDA – the United States Food and Drug Administration, license to produce generic equivalent or ANDA – Abbreviated New Drug Application of Pregabalin Capsules, of various strengths ranging between 25 mg and 300 mg with in-between strength levels of 50mg, 75mg, 100mg, 150mg as well as 200 and 225mg versions.
Lupin's factory in Aurangabad, India, is where the product will be manufactured. In the United States, Pregabalin Capsules (RLD Lyrica) had an expected yearly sales of USD 263 million (IQVIA MAT March 2022).
Lupin is a Mumbai-based international pharmaceutical corporation focused on innovation. In over 100 markets across the Asia Pacific (APAC), Latin America (LATAM), Europe, and the Middle East, the company develops and commercializes a wide range of branded and generic formulations, biotechnology products, and APIs.
The generic equivalent of pregabalin capsules can be administered for the treatment of pain by nerve damage, caused due to shingles infection or diabetes. With this, the generic wing of the pharmaceutical industry in India will strengthen.
As governments continue focusing on research and development initiatives more pharmaceutical players will be interested in fostering innovations. Thanks to government support and favorable laws, the pharmaceutical industry in India is set to register impressive growth over the coming years.
As per the Indian Brand Equity Foundation, India is one of the largest providers of generic drugs. The pharmaceutical sector in India supplies over half of the global demand for vaccines and nearly 40% of the demand for generic drugs in the U.S. India also provides nearly a quarter of all medicine demand in the U.K.
Globally, the country ranks 3rd in terms of pharmaceutical products based on volume and 14th on the basis of value. Factors such as low cost of production, favorable laws, and positive economic growth will continue supporting the generic drug revolution in India.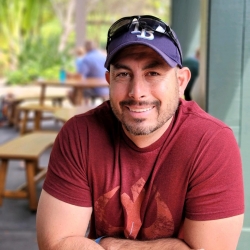 Latest posts by Sabestian Miller
(see all)