Due to the COVID-19 pandemic, it has been assessed that the major stake of the medical devices business that comprises dental care devices, imaging devices, medical supplies, and surgical devices amongst others, that grant 60-75% of the total medical devices business, will have a stationary growth or deep drop in the progress degree in 2020 and couple of quarters of 2021
The global enteral feeding devices market size was evaluated at USD 3.35 billion in 2022 and is projected to hit USD 5.3 billion by 2030, growing at a CAGR of 5.9% from 2022 to 2030.
An enteral feeding device is employed to deliver nutrition to people who cannot obtain it by mouth, swallow food, or need some supplements. It involves food intake through the gastrointestinal (GI) tract. This tract includes the mouth, stomach, esophagus, and intestines. This device is used to provide food and medications to the patients. It is used for patients suffering from chronic illnesses such as gastrointestinal disorder, malnutrition, cancer, and others.
They receive the food through a tube which allows them to receive nutrition and keep their GI tract working. It can also be used to give a nutritional supplement to a person. These devices are widely utilized in intensive care unit (ICU), operation theatre (OT), critical care unit (CCU), and in severely sick patients at home.
For Covid 19 patients, enteral nutrition is highly preferred. Giving formula into the stomach via nasogastric tube needs little expertise. If stomach feeding is unsuccessful due to enteral feeding intolerance, it is recommended to use a prokinetic agent to improve motility. Keeping an enteral access device can lead to coughing and should be considered an aerosol-generating method. That's why it's recommended to keep the patient's mouth covered during placement in the nares. Following CDC guidelines regarding using N-95 masks during tube placement is also suggested.
Enteral Feeding Devices Market Growth Factors
Factors such as the increasing Prevalence of chronic diseases and malnutrition, the rising geriatric population, and the growing need for the home care sector are significantly contributing to the global market growth. The surging elderly population finds swallowing challenging, has chronic conditions such as multiple sclerosis, organ failure, stroke, and dementia, and requires feeding through enteral feeding devices.
The primary target population is those with multiple sclerosis, stroke, and dementia. It is considered that stroke can potentially be a cause of malnutrition, thereby accelerating product demand and market expansion. For instance, according to a survey in the US, around 35% of the patients in nursing homes need tube feeding as the patients with dementia have poor nutritional requirements. This is positively influencing the demand for enteral feeding devices.
The increasing number of kids suffering from malnutrition is a crucial factor catalyzing market growth. Kids who have malnutrition need nutritional supplements. Kids who find it difficult to swallow are given the supplements via enteral feeding devices. Malnutrition is a significant problem among kids that generates the requirements for feeding devices for people with metabolic and gastrointestinal disorders. A survey was conducted, which stated that 40% of patients faced malnourishment, which accelerates the risk of morbidity and mortality. Thus, enteral feeding is required for these patients to provide nutrients.
Enteral feeding devices have been employed to support neck and head cancer patients who have lowered food intake via mouth due to difficulty swallowing. For instance, in 2020, the American Society of Clinical Oncology published a report stating that more than 5.6 lac patients were diagnosed with neck and head cancer. Hence, enteral feeding is required for such patients to meet their nutritional requirements of patients. In addition, the growing number of premature births in emerging economies has catalyzed the demand for enteral feeding devices during the forecast period. Premature kids need vitamins and minerals for their growth and are delivered through enteral feeding devices, favouring the market growth.
Enteral Feeding Devices Market Report Scope
| | |
| --- | --- |
| Report Highlights | Details |
| Market Size | USD 5.3 Billion by 2030 |
| Growth Rate | CAGR of 5.2% From 2022 to 2030 |
| Base Year | 2021 |
| Historic Data | 2017 to 2021 |
| Forecast Period | 2022 to 2030 |
| Segments Covered | Age Group, Product, Application, End User |
| Regional Scope | North America, Europe, Asia Pacific, Latin America, Middle East & Africa (MEA) |
Enteral Feeding Devices Market Report Highlights
By product type, the enteral feeding pump segment dominates the market with the largest revenue share. Enteral feeding pump is required for paediatric and adult populations suffering from chronic diseases to enhance nutrient uptake and prevent malnutrition. These health conditions power the oral intake of nutrition, which further catalyses the market growth of this segment. This growth can be attributed to the increasing demand for these devices in homes and hospitals, as they are safe and deliver good nutrition. In addition, rapid technological advancements are boosting market growth.
The low-profile gastronomy device segment is expected to witness a high CAGR in the coming years. This is due to the increased adoption of these devices in the paediatric and geriatric populations. Low-profile gastronomy tubes deliver nutrition to patients for a longer time.
By application type, the cancer segment dominates the market with the highest growth at a CAGR during the forecast period. This growth is due to the increasing prevalence of cancer cases globally. Several types of cancer, such as head and neck cancers, cancers of the gastrointestinal system, lung cancer, and liver cancer, are boosting the demand for enteral feeding devices to provide clinical nutrition to cancer patients.
By age group, the paediatric segment is dominating the market worldwide. This growth is due to the increasing number of premature births. Kids with premature births require nutrition for optimal growth. They can't intake the food via the mouth and thus are fed by these devices to deliver the necessary nutrition.
By end-use, the hospital segment dominates the market with the largest revenue share. The demand for enteral feeding devices in hospitals is increasing due to the rising number of patients with chronic conditions and other diseases. There is high availability of these products in hospitals. Furthermore, the shifting inclination from parenteral to enteral nutrition favours the segment's market growth.
Also Read: Electrophysiology Devices Market Size to Grow USD 10.72 Billion By 2030
Regional Snapshots
North America conquered the enteral feeding devices market with the largest revenue share. This growth can be attributed to the growing geriatric population having chronic diseases. For instance, the Centers for Disease Control and Prevention published data that reported that 85% of the Geriatric population face at least one chronic disease, and 60% have at least two chronic illnesses.
Furthermore, the rising number of patients with cancer, Alzheimer's disease, and other lifestyle disorders is accelerating the demand for enteral feeding devices. Factors such as rising awareness regarding using enteral feeding devices, effective reimbursement policies, and the surging need for radiotherapy procedures and reconstructive surgeries catalyze product demand in the regional market.
The Asia Pacific region is expected to witness the fastest CAGR in the forecast period. Factors such as investment in healthcare infrastructure and the launch of advanced medical equipment catalyze market growth. Moreover, the rising number of admitted patients, increasing malnourished population, rising number of premature births, and expanding population are key factors driving the market. For instance, The Lancet Global Health published an article which stated that there are more than 1 million premature births annually in China. Besides, a shifting preference for enteral nutrition over parenteral nutrition is creating a positive outlook for the market.
Enteral Feeding Devices Market Dynamics
Driver: Growing Prevalence of chronic diseases
The rising Prevalence of chronic diseases is accelerating the demand for enteral feeding devices. Many people suffer from chronic ailments such as cancer, diabetes, neurological disorders, gastrointestinal diseases, and others worldwide. For instance, according to the survey conducted by Centres for Disease Control and Prevention in the US, approximately 9.5% of adults have cancer, resulting in 6 lakhs deaths annually.
These death numbers are expected to surge in the future. Due to chronic diseases, patients cannot swallow food by mouth. Thus, they have to be fed by enteral feeding devices. Giving them supplements, fluids, and other medications is also necessary. The rising senior population faces neurological disorders, including stroke, multiple sclerosis, and dementia, thus catalyzing the demand for enteral devices.
For instance, a study was conducted by Global Burden of Diseases to analyze the impact of chronic diseases. It concluded that neurological disorders are leading the reason for disability-adjusted life-years (DALYs). Illnesses like Alzheimer's and dementia, and stroke are leading to the rising Prevalence of neurological diseases. People suffering from neurological conditions are unable to feed themselves.
Thus, they need enteral feeding devices to meet their daily calorie requirements. The oral supplements are given via tube, which helps deliver nutrition and lower nutritional deficit among diseased patients. Furthermore, the rising usage of these devices for patients suffering from head and neck cancer and malnutrition is driving the market progression.
Restraint: Complications in enteral feeding devices
Enteral feeding is the best device to provide food and medications to patients suffering from chronic conditions. It is an efficient and cost-effective way. However, some complexities are associated with these devices, leading to extra medical expenses. Some of the complications can be minor. However, some can be very severe. There can be metabolic complications; however, these are not so severe and has a lower incidence rate. Proper monitoring can prevent these complications. However, these complications and the mortality associated with them hamper market growth and product adoption.
Opportunity: Rising incidence of conditions challenging oral food intake among the senior population
The Geriatric population dominated more than half of the revenue share because of the increasing Geriatric population and rising incidence of conditions challenging oral intake in the senior population. This offers numerous opportunities for market growth. As per the reports by the WHO, around 727 million people belong to the 65 years age group and the number is expected to double by 2050.
The elderly population is more prone to conditions like cerebral vascular disorders, dysphagia, and neurodegenerative diseases. This leads to malnutrition, hence generating the demand for enteral feeding devices to maintain calorie intake and other fluids and medications. Therefore, the increasing Prevalence of various health conditions leading to malnutrition and expanding Geriatric population is offering lucrative opportunities for industry growth.
Challenge: Lack of reimbursement
Enteral feeding devices are reimbursed in developed economies such as the US, the UK, Canada, France, Japan, and Germany. However, there is a lack of reimbursement for these devices in emerging economies like the Middle East, Asia Pacific, and Latin America. This acts as a significant challenge to the enteral feeding devices market growth and its adoption in developing economies. In addition, decreasing government funding and cuts in reimbursement for home care services are limiting the market growth.
Key Developments in the Marketplace:
In February 2022, Amsino Medical Group got FDA clearance for the PuggleEnteral Feeding Pump and Set. It is made to provide nutrition for both the pediatric and geriatric populations.
In July 2020, Baxter International and VIPUN Medical collaborated to commercialize the VIPUN Gastric Monitoring System. It provides a smart enteral feeding tube designed to assess stomach motility to help doctors detect enteral feeding intolerance and offer better nutrition therapy decisions.
In June 2020, Applied Medical Technology, Inc. added the G-JET gastric-jejunal enteral feeding tube to the G-JET product portfolio.
Enteral Feeding Devices Market Key Players:
Cook Medical
Abott Laboratories
Fresenius Kabi
Halyard Health
Medtronic
Moog, Inc
Nestle Health Science
VYGON
Danone
Cardinal Health
Braun
Boston Scientific
R. Bard
Conmed Corporation
Market Segmentation
By Product Type
Administration Sets
Enteral Feeding Pump
Enteral Syringe
Enteral Feeding Tube
Others
By Age Group
By Application
Gastrointestinal Disease
Cancer
Malnutrition
Neurological Disorder
Others
By End User
Regional Segmentation
North America (U.S., Canada, Mexico)
Europe (Germany, France, U.K., Italy, Spain, Rest of Europe)
Asia-Pacific (China, Japan, India, Southeast Asia and Rest of APAC)
Latin America (Brazil and Rest of Latin America)
Middle East and Africa (GCC, North Africa, South Africa, Rest of MEA)
Thanks for reading you can also get individual chapter-wise sections or region-wise report versions such as North America, Europe, or the Asia Pacific.
You can place an order or ask any questions, please feel free to contact at [email protected] | +1 9197 992 333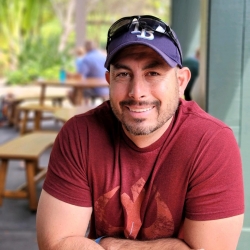 Latest posts by Sabestian Miller
(see all)