The global electrophysiology devices market is projected to hit around USD 10.72 billion by 2027 with a remarkable CAGR of 8.6% from 2022 to 2027.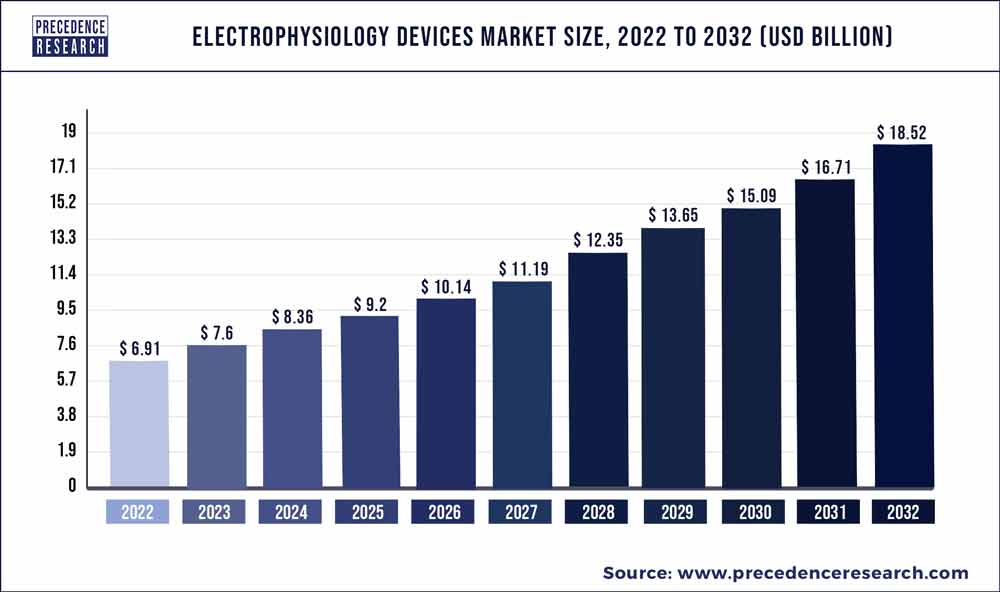 The demand for devices for cardiac rhythm management for continuous monitoring, as well as the expanding use of these devices outside of hospitals, are driving the industry's growth. Increasingly, Electrophysiology (EP) tests are used in the treatment and diagnosis of heart diseases like atrial fibrillation. Due to sedentary lifestyles, smoking, binge drinking, and other factors, heart failure, cardiac arrest, and atrial fibrillation are becoming more common among millennials.
Electrophysiology Devices Market Growth
Increasing use of electrophysiology devices in the treatment and diagnosis of cardiovascular diseases, including atrial fibrillation, growing demand for cardiac rhythm management devices used for continuous monitoring, and increasing use of these devices in non-hospital settings are some of the key growth drivers for the market. The global market for electrophysiology devices is anticipated to be driven by an increase in the prevalence of cardiac arrhythmias, an increase in the elderly population, technological developments, and developing nations concentrating on enhancing healthcare infrastructure.
Regional Analysis
Due to the high rates of heart failure, cardiac arrest, and cardiac arrhythmia, North America dominated the industry in 2021 and contributed the largest share of global revenue. During the projected period, the market in the Asia Pacific is anticipated to develop at the fastest rate. The region's expansion is mostly fueled by the high elderly population, rising risk of cardiac illnesses, and unmet clinical needs. Additionally, it is projected that greater patient awareness, improved healthcare infrastructure, and rising healthcare spending in the area will help manufacturers take full advantage of these prospects.
Electrophysiology Devices Market Report Scope
| | |
| --- | --- |
| Report Highlights | Details |
| Market Size | USD 10.72 Billion by 2027 |
| Growth Rate | CAGR of 8.6% from 2020 to 2027 |
| Largest Market | North America |
| Fastest Growing Market | Asia Pacific |
| Base Year | 2021 |
| Forecast Period | 2021 to 2027 |
| Segments Covered | Indication, Application, End User, Region |
Electrophysiology Devices Market Report Highlights
Indication Insight: In 2021, the atrial fibrillation category led the market and contributed to more than 32.00% of total revenue. It is the most prevalent kind of arrhythmia and is strongly linked to a high risk of blood clotting and stroke. In the global market for electrophysiology devices, the indication segment for atrial fibrillation is in the lead. It is an arrhythmia, in general, that is associated with a greater risk of blood clotting and stroke. It frequently goes undiagnosed in medical settings that employ traditional monitoring, leading to ineffective therapy when it should have been.
Application Insight: The industry is divided into two categories: therapeutic devices and diagnostic devices. More than 52.00% of global sales in 2021 were attributed to the diagnostic devices category, which held the biggest market share. One of the key factors influencing the market's greatest share is the widespread use of cardiac monitors as a standard method for monitoring and diagnosing arrhythmias.
Also Read: Hospital Services Market Size Will Touch USD 19.61 TRN By 2027

Electrophysiology Devices Market Dynamics
Market Drivers
The main indication for an electrophysiological evaluation is arrhythmias. The global market for electrophysiology devices is expanding as a result of an increase in the prevalence of various arrhythmias, including atrial fibrillation, atrial flutter, ventricular tachycardia, and atrial tachycardia. Favorable healthcare changes have increased access to a range of diagnostic and treatment services in a number of nations, including China, Japan, the U.S., and the United Kingdom. As a result, life expectancy has grown. Additionally, cardiac magnetic resonance imaging (MRI) is being used more frequently on individuals who have arrhythmias. During the projected period, all of these factors are anticipated to increase demand for electrophysiological products.
Market Restraints
In terms of revenue, the atrial fibrillation (AF) segment accounted for the greatest market share globally in 2021, and this pattern is anticipated to hold throughout the forecast period. The market is expected to be driven by an increase in valvular heart disorders, high blood pressure, coronary artery disease, and cardiomyopathy, some of the most prevalent risk factors for AF.
Market Opportunities
African Americans are less likely to experience atrial fibrillation than Europeans. According to the European Society of Cardiology, one of the main causes of death in western nations is abrupt cardiac arrest brought on by an irregular heart rhythm. Thus, market growth is being boosted by the rising frequency of heart illnesses. Ambulatory ECG monitoring and mobile cardiac telemetry have been made easier by EP. Technology developments such as cloud data storage, wireless transmission, and remote monitoring of implantable cardiac devices are anticipated to drive market expansion.
Recent Development
The pharmaceutical business Abbott Laboratories announced in January 2022 that the EnSite X Electrophysiology system with EnSite omnipolar technology had received US Food and Drug Administration (USFDA) certification for the treatment of people with atrial fibrillation.
Acutus Medical stated the AcQBlate force sensing ablation system would go on sale in Europe in December 2020. AcQBlate FORCE is a tool that displays the amount of contact being applied to the heart during ablation treatments in real-time.
Cardeation Capital, a joint venture capital fund of US$ 30 Mn established in May 2018 by the American Heart Association, Philips, and UPMC, aims to promote healthcare innovation in cardiovascular disorders such as heart disease and stroke.
Competitive Landscape
Companies adhere to new product development and significant R&D spending as sustainability measures in a highly competitive market. For instance, Medtronic introduced the Micra AV in India in June 2021. It is a small, fully self-contained pacemaker that uses minimally invasive techniques to deliver cutting-edge pacing technology to AV block sufferers.
Electrophysiology Devices Market Key Players
Abbott (St. Jude Medical)
Medtronic
Boston Scientific Corporation
Aleva Neurotherapeutics S.A.
Nexstim
LivaNova PLC
Neuropace Inc.
Market Segmentation
By Product
Single Channel
Dual Channel
By Application
Pain Management
Epilepsy
Essential Tremor
Obsessive-Compulsive Disorder (OCD)
Depression
Dystonia
Parkinson's Disease
Others
By End-Use
Hospitals
Neurology Clinics
Ambulatory Surgical Centers
Research Centers
Regional Segmentation
North America (U.S., Canada, Mexico)
Europe (Germany, France, U.K., Italy, Spain, Rest of Europe)
Asia-Pacific (China, Japan, India, Southeast Asia and Rest of APAC)
Latin America (Brazil and Rest of Latin America)
Middle East and Africa (GCC, North Africa, South Africa, Rest of MEA)
Click Here to View Full Report Table of Contents
Thanks for reading you can also get individual chapter-wise sections or region-wise report versions such as North America, Europe, or the Asia Pacific.
Immediate Delivery Available | Buy This Premium Research Report@ https://www.precedenceresearch.com/checkout/1100
You can place an order or ask any questions, please feel free to contact at sales@precedenceresearch.com | +1 9197 992 333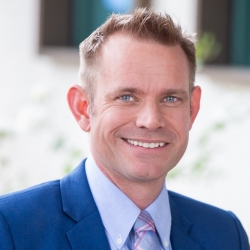 Latest posts by Palmiro Bianchi
(see all)