Drug Development
FDA Encouraging Novel Drug Development for Crohn's Disease and Ulcerative Colitis
The US Food and Drug Administration (FDA) recently released draught guidance documents on drug development for ulcerative colitis (UC) and Crohn's disease, which include clinical trial design recommendations.
Crohn's disease and ulcerative colitis are both chronic inflammatory bowel illnesses. Agency officials express their perspective on efficacy considerations, trial designs, clinical trial populations, and safety assessments in the updated guidance materials, which were released on April 29, 2022.
The FDA recommends a randomized, double-blind, placebo-controlled design for UC or Crohn's disease medication trials that can demonstrate the effects of both initial and long-term dosing. The FDA suggests that trials be set up as an induction followed by a treat-through design or randomized withdrawal maintenance. For medications that are intended to be provided chronically, trials should cover a total controlled treatment period of at least one year.
Active-controlled trials that show superiority to an established medication are encouraged for both UC and Crohn's disease. Sponsors of UC medicines can pursue noninferiority studies, but they must first agree on an acceptable noninferiority margin with FDA before beginning the trial, according to the draught advice.
Clinical remission should be considered as the primary endpoint in UC medication trials, according to the FDA. Clinical response, endoscopic remission, endoscopic improvement, corticosteroid-free remission, and maintenance of remission are examples of secondary goals. Exploratory endpoints, such as interim clinical assessments based on noninvasive measurements, histologic response/remission, and extra patient-reported outcome endpoints, may also be considered by sponsors.
Instead of sigmoidoscopy, the agency advised UC medication makers to utilize colonoscopy to monitor disease activity in all affected segments of the colon.
The FDA has advised a washout time of five half-lives for past medications or undetectable serum levels for study participants in both UC and Crohn's disease trials. Sponsors can propose shorter washout periods with proper reason to reduce the requirement for bridging therapy with corticosteroids, according to the agency.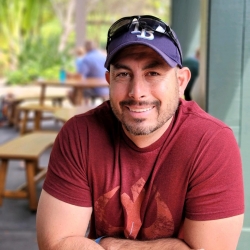 Latest posts by Sabestian Miller
(see all)