Clinical
eClinical Solutions Market Holds US$ 23 Bn Potential
The eClinical solutions market size was estimated at about USD 7.61 billion by the end of this year to reach USD 7.61 billion by 2030 and is projected to register a CAGR of more than 13.6% during the forecast period.
eClinical solutions are utilized for effective data management for clinical trials. It includes electronic data capture & clinical data management systems, clinical trial management system, randomization and trial supply management, and others. These solutions assist in effective data management and its integration generated during clinical trials. It offers various tools to plan, manage, track clinical study portfolios and create insights.
It helps in integrating contact management sites & teams, document management, compliant submissions, and data entry storage and regulation. It also helps authenticate data integrity and reliability, enabling good patient experiences by narrowing the drug development time. These solutions aid in managing, maintaining, and capturing data. Some examples of eClinical solutions are clinical data management systems (CDMS), randomization and trial supply management (RTSM), and clinical trial management systems (CTMS), among others.
Download a Free Sample Copy of this Report@ https://www.precedenceresearch.com/sample/1092
The COVID-19 pandemic has positively influenced the eClinical solutions market. The biotechnological and pharmaceutical companies are strongly focusing on research and development activities to support the development of the coronavirus vaccine. In addition, because of the pandemic, various clinical trials adopted a hybrid model, thus escalating demand for eClinical solutions across the globe. For instance, in 2020, eClinical Solutions LLC entered into a partnership with Karyopharm Therapeutics. The company collaborated for randomized clinical trials for low-dose selinexor, an XPO1 inhibitor, in hospitalized patients with severe COVID. Hence, the demand for vaccines surged with the increasing number of coronavirus cases globally, thereby boosting the market growth.
eClinical Solutions Market Growth Factors
The global market is majorly driven by pharmaceutical companies' rising research and development activities. In line with this, the increasing integration of software solutions in clinical trials positively influences the market growth. Furthermore, the COVID-19 pandemic catalyzed the market growth as multiple players invested in healthcare IT solutions, thus propelling the market.
For instance, in 2020, eClinical Solutions LLC introduced COVID-19 analytics. The rising popularity of outsourcing clinical trials is creating a positive outlook for the market. The hospitals contracted research organizations (CROs), and a surging number of contract research and life sciences organizations are strengthening the market growth.
The rising government grants to support trials and to expand the end-user base are boosting the market for eClinical solutions. Moreover, growing research programs in developing economies and introducing cost-effective modules are expected to drive market expansion. Besides, stringent clinical trial regulations and an increasing safety monitoring requirement favour the market growth worldwide. Additionally, pharmaceutical companies' surging demand for software solutions for clinical trials is one of the main factors promoting the eClinical solutions market growth.
eClinical Solutions Market Report Highlights
By product type, the Electronic Clinical Outcome Assessment segment is the fastest growing and accounts for the largest revenue share. This is due to the rising importance of superior-quality clinical data. eCOA ensures high quality and is rapidly integrated into measuring patient, clinician, and observer-reported outcomes. The data capturing procedure enhance the information quality captured, streamlines data collection methods, and provides practical data analysis. Increasing requirement of patient compliance is accelerating the usage of eCOA solutions. These solutions offer various benefits, such as lowering site monitoring costs and eliminating data variance risk streamlined information. This is projected to accelerate its demand in the coming years. Additionally, the growing demand for incorporating patient care with clinical research studies is expected to strengthen the market growth.
By delivery mode, the web-hosted segment captured maximum revenue. It dominated the market for eClinical solutions and accounted for the largest revenue share. This growth is due to the related advantages like easy accessibility, usability, and lower investments required. It can be easily customized and has a greater level of interoperability. The cloud-based segment is expected to register a good CAGR during the forecast period. This growth is due to the best features like flexibility, high accessibility, negligible handling costs, and easy data backup. These benefits are expected to bolster the market growth of this segment.
By the development phase, phase III is the fastest growing segment, dominating the eClinical solutions market. It accounted for the largest revenue share. Integration of software solutions for effective clinical data management to lower cost and enhance process efficiency is driving the growth of this segment. The development of drugs reaching phase III is boosting the segment's growth. The efficacy of a drug is studied in phase III by using a group of more than 1,000 patients. The computer-based systems are utilized for data management due to the complexity of the study. Phase I is the most promising segment driving market growth. This growth is due to the effectiveness of these systems in predicting future results and removing drug candidates with the most negligible probability of success. The development of personalized medicine technologies is boosting the demand for newer drugs. An increasing number of phase I trials and complicated management and data analysis acquired during several studies are expected to catalyze the segment's growth.
By end-use type, the CROs segment is the fastest growing segment and dominates the eClinical solutions market. It held the largest revenue share. The segment is expected to achieve a good CAGR in the coming years due to the shifting focus of pharma companies to lower expenditure. The growing demand for eClinical solutions in research and development activities is broadening the segment growth scope. One can get various benefits by outsourcing clinical trials to CROs. The benefits are improved productivity, the efficiency of services, cost advantages, and a strong focus on critical areas of development essential to an organization's growth. The pharma and biotech companies are projected to exhibit considerable growth over the forecast period. This growth is due to the increasing demand for eClinical solutions by researchers that offers enhanced clinical trials and streamlined research workload. These solutions help biotech and Pharma companies to analyze procedural bottlenecks related to clinical trials. This is driving the market growth.
Also Read: Disposable Endoscopes Market Growing Demand and Insights 2030
Regional Snapshots
North America holds the largest share of the market for eClinical solutions. It dominated the market growth. The rising prevalence of diabetes and cardiac disorders catalyzes the region's market growth. In line with this, the growing target population creates a positive market outlook. Additionally, introducing new products by the market players and the rising government grants propel market growth across the region. Furthermore, the emergence of prominent market players and the availability of solid health infrastructure favour market growth.
On the other hand, the Asia Pacific is expected to contribute significantly to the market growth. It is expected to register a good CAGR in the coming years. The lack of medical needs and the rising number of chronic diseases are accelerating the regional market's growth. Many hospitals are outsourcing clinical trials to countries such as China, India, Korea, and Japan. They outsource due to an increasing number of patients and the low cost associated. This is surging the demand for eClinical solutions in these regions. Additionally, the government across this region is offering funds for research and drug discovery, which is expected to augment market growth.
eClinical Solutions Market Dynamics
Market Driver: Increasing prevalence of chronic diseases
There has been a widespread prevalence of chronic diseases catalyzing the market growth. This prevalence is leading to drug development. eClinical solutions boost the decision-making process by enhancing data visibility. It helps solve data fragmentation and decision-making problems by simplifying operational data management. Rapid technological advancements offer lucrative opportunities for clinical trials by solving problems related to data management with drive automation. eClinical solutions make the data-driving process more accessible, thus propelling market growth. Such advancements in technologies help in proper data management. Newly launched eClinical solutions help in better decision-making and in integrating various applications. Rising opportunities, better research infrastructure, and the introduction of personalized medicine are strengthening the market growth worldwide.
Market Restraint: High implementation costs of eClinical solutions
eClinical solutions are very beneficial in efficiently organizing and managing clinical research data. It also helps to manage metadata during its research lifespan. These solutions, like CTMS and CDMS, offer end-to-end solutions to researchers for clinical trials. Hence, eClinical solutions are costly and are priced at a higher rate. These solutions' installation and maintenance costs are very high, with extra charges for technical help for cloud-based solutions. The increased implementation costs of eClinical solutions are expected to restrain the market growth worldwide.
Market Opportunity: Rising clinical research activities
Clinical trials are being outsourced to Asian countries due to the increasing population of patients, rising prevalence of chronic conditions, and low costs. This offers numerous opportunities for market growth. The clinical trials are outsourced to CROs. These solutions are based in India and China. The growing number of biotech and pharmaceutical companies in Asian countries positively influences the regional market growth. There are many biotech and Pharma companies in China. As per a research report, approximately 1000 clinical trials were organized in China in 2019. Phase I trials were at the top of the list. Governments across Asian countries and private players are offering funding support which is expected to aid the market growth in the coming years.
Market Challenge: Patient privacy problems
Data management demands the privacy of a patient's data. The rising transfer of data among researchers, CROs, and software companies also escalated the risk of data leakage. Healthcare organizations and other entities must protect patients' medical records and related health details by employing safeguards to save a patient's privacy. The widespread usage of electronic tools for patient data management is raising concerns about the privacy of patient's health records. This is the main challenge for pharmaceutical companies to comply with privacy plans while using eClinical solutions.
Key Developments in the Marketplace:
In 2019, Anju Software Inc. captured OmniComm Systems to broaden its portfolio of eClinical solutions with innovative data analytical capabilities.
In 2021, Bioclinica announced its partnership with ISKCON PHARMA to restructure clinical trials.
In October 2020, Medidata, TriNetX, and Datavant collaborated to boost real-world data (RWD) use to power clinical research.
Market Key Players:
PAREXEL International
Oracle Corp.
Bioclinica
Medidata Solution
DATATRAK
ERT Clinical
CRF Health
eClinicalWorks
OmniComm Systems
IBM Watson Health
eClinical Solutions
Market Segmentation
By Product
EDC & CDMS
eCOA
Clinical Data Integration Platforms
CTMS
Safety Solutions
RTSM
Clinical Analytics platforms
eTMF
By Development Phase
Phase IV
Phase III
Phase II
Phase I
By Delivery Mode
Licensed Enterprise
Web-hosted
Cloud-based
By End-Use
CROs
Hospitals
Academic Institutes
Medical Device Manufacturers
Pharma & Biotech Organizations
Regional Segmentation
North America (U.S., Canada, Mexico)
Europe (Germany, France, U.K., Italy, Spain, Rest of Europe)
Asia-Pacific (China, Japan, India, Southeast Asia and Rest of APAC)
Latin America (Brazil and Rest of Latin America)
Middle East and Africa (GCC, North Africa, South Africa, Rest of MEA)
Thanks for reading you can also get individual chapter-wise sections or region-wise report versions such as North America, Europe, or the Asia Pacific.
You can place an order or ask any questions, please feel free to contact at [email protected] | +1 9197 992 333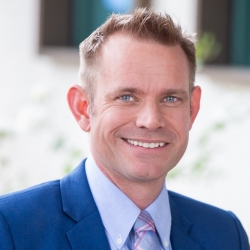 Latest posts by Palmiro Bianchi
(see all)