Healthcare IT
Healthcare Facilities Management 2022-2030: Market Size, Players, and Forecasts
The healthcare facilities management market is observing a change in new technology to advance facility monitoring, efficiency, and cost-effectiveness. Analysis and forecast of the healthcare facilities management market 2022-2030.
What is the future size of the healthcare facilities management market?
The healthcare facilities management global market size was valued at USD 253.61 billion in 2022, grew to USD 283.87 billion in 2023 and is predicted to touch around USD 624.8 billion by 2030, growing with a CAGR of 11.93% every year.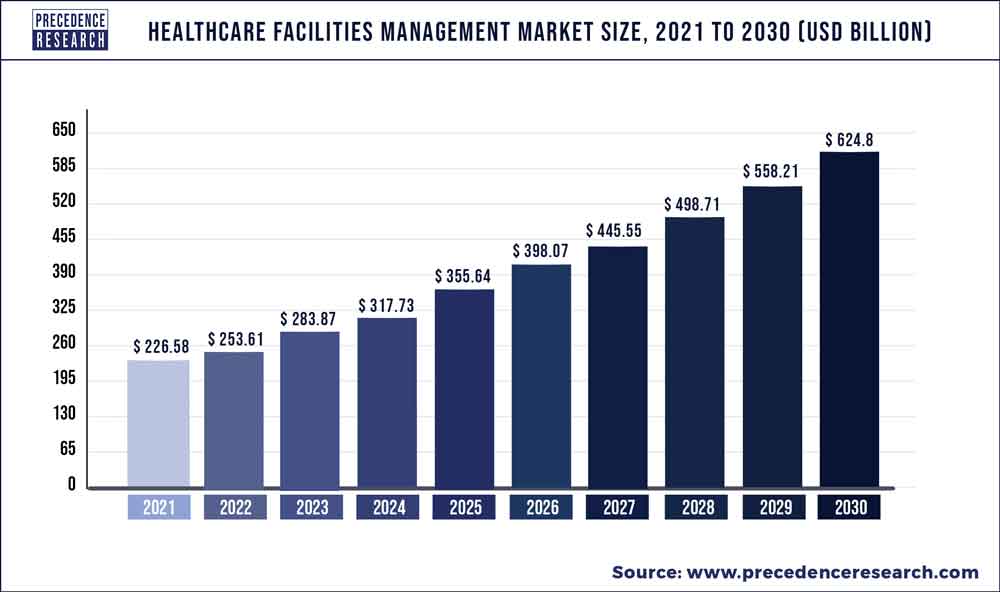 The market for managing healthcare facilities has seen a brisk increase in demand. The healthcare sector has gradually evolved from an absolutist enterprise that was primarily concerned with medical processes to a more diverse sector that places a higher priority on patient safety, wellness and utility. Because of this, medical facilities go above and above to guarantee that their rooms, beds, and storage systems are state-of-the-art rather than merely focusing on implementing the newest medical gadget or technology.
Hospital wards, waiting rooms, and other locations are all included in the vast field of healthcare facilities management, which includes a number of services. In this environment, large revenues are anticipated to be attracted by the expansion of the global healthcare facilities management industry.
Get the Sample Copy Of This Report@ https://www.precedenceresearch.com/sample/1026
Healthcare Facilities Management Growth
In the upcoming years, a growing emphasis on health and wellness will permeate more aspects of corporate and personal life. The technology used in the healthcare facility management industry is evolving to improve facility monitoring, efficiency, and cost effectiveness.
IoT is expected to revolutionize the present healthcare BAS (Building Automation System). Healthcare facilities will be able to obtain real-time information via connected sensors as a result of the facility management service providers' implementation of new ICT, such as the Internet of Things (IoT). This information could help the facilities better manage their operations.
These elements are accelerating the global market expansion for healthcare facility management. Because of the increased understanding of the need for cleanliness to prevent the spread of diseases and responsiveness regarding the need to manage environmental pollution, hospitals and clinics are anticipated to see profitable growth. But in some places, a lack of technical know-how can prevent the industry from expanding.
Regional Analysis
The worldwide healthcare facilities management market is anticipated to be led by North America in the coming years. The development of a variety of technology for healthcare facilities and the development of a robust healthcare organization are responsible for this expansion. There are significant differences in North America's healthcare system as a whole. In Europe, the healthcare sector contributes more than 30% of integrated FM income.
Decentralized service delivery may be pushed forward as a result of increasing demand on public budgets, which may change healthcare organizations. It is projected that the market for healthcare facility management will thrive in these emerging countries due to the rapid increase in medical tourism in these regions. These markets include China and India.
Report Scope of Healthcare Facilities Management Market
| | |
| --- | --- |
| Report Highlights | Details |
| Market Size | USD 624.8 Billion by 2030 |
| Growth Rate | CAGR of 11.93% from 2022 to 2030 |
| Largest Market | North America |
| Fastest Growing Market | Asia Pacific |
| Base Year | 2021 |
| Forecast Period | 2022 to 2030 |
| Segments Covered | Service Type, Hard Service Type, Soft Service Type, Regional Outlook |
Service Type Insights: There are hard services and soft services in the healthcare facilities management sector. Hard services are further divided into plumbing, air conditioning upkeep, fire suppression, mechanical and electrical maintenance, and other categories. Additional categories for soft services include laundry, catering, trash management, security, cleaning and pest control, and others.
Healthcare Facilities Management Market Dynamics
Drivers
Healthcare facility management is typically given more attention in private healthcare organizations. The entire healthcare FM industry continues to be driven by the rising demand for outsourced FM services. The growing tendency of hospitals and other healthcare facilities outsourcing facilities management is one factor driving the market. Rising IoT use and the proliferation of cloud-based solutions are further growth-promoting elements that are anticipated to create new potential opportunities in the healthcare FM market.
Also Read: The Future of Digital Health in Worldwide to 2030
Restraints
The lack of managerial standardization and awareness, the quick rise in demand for energy cost reduction, and the growing awareness of operating cost inhibition will restrain the growth of the healthcare facilities management market, whereas the lack of a skilled or expert workforce has the potential to present challenges.
Opportunities
The increasing use of healthcare facility management software, which helps clinics and hospitals to carry out everyday tasks without difficulty and improve patient care, is another driver promoting market expansion. It enables healthcare facilities to make use of their physical assets and automate management tasks. Hospital energy management systems are increasingly exhibiting signs of automation. Energy flow and its optimization in healthcare facilities are supported by IoT and AI. Due to the expanding popularity of the IoT, a number of smart items have also emerged.
Challenges
The market's intense competition can provide difficult problems. Due to the large number of small and medium-sized businesses that provide services with a focus on either hard or soft industries like energy, construction, or a combination of these, or all of them, the market is extremely competitive. There is more competition now that there are more firms on the market.
Recent Developments
To accommodate the rising need for comprehensive occupancy management services from occupiers, CBRE acquired Buildingi in January 2022, a top provider of occupancy planning and technology services.
JLL purchased Building Engines, a platform for managing buildings, in November 2021.
ABM bought Crown Building Maintenance Co. and Crown Energy Services, Inc. (collectively, Able), a prestigious facilities provider, in September 2021.
In order to grow its operations in the healthcare industry, Sodexo purchased MTS Health Limited in April 2021, the UK's top supplier of medical equipment asset management.
Healthcare Facilities Management Market Key Players:
ABM Industries Inc
ISS World Services A/S
Jones Lang LaSalle, IP, Inc
Manutencoop Facility Management S.p.A.
Medxcel Facility Management
Mitie Group plc
Aramark Corporation
Compass Group plc
Ecolab, Inc.
OCS Group
Secro Group plc
Sodexo
Vanguard Resources
UEM Edgenta Berhad
Market Segmentation
By Service Type
Hard Services
Soft Services
 By Hard Service Type
Mechanical and Electrical Maintenance
Plumbing, Air Conditioning Maintenance
Others
By Soft Service Type
Laundry
Waste Management
Cleaning & Pest Control
Catering
Security
Others
Regional Segmentation
North America (U.S., Canada, Mexico)
Europe (Germany, France, U.K., Italy, Spain, Rest of Europe)
Asia-Pacific (China, Japan, India, Southeast Asia and Rest of APAC)
Latin America (Brazil and Rest of Latin America)
Middle East and Africa (GCC, North Africa, South Africa, Rest of MEA)
Thanks for reading you can also get individual chapter-wise sections or region-wise report versions such as North America, Europe, or the Asia Pacific.
Immediate Delivery Available | Buy This Premium Research Report@ https://www.precedenceresearch.com/checkout/1026
You can place an order or ask any questions, please feel free to contact at [email protected] | +1 9197 992 333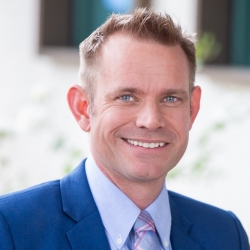 Latest posts by Palmiro Bianchi
(see all)