Healthcare IT
Corporate Wellness Market US$ 96.15 Bn of Potential Opportunity Is Opening
The global corporate wellness market size accounted for USD 56 billion in 2022, grew to USD 59.68 billion in 2023, and is projected to reach USD 96.15 billion by 2030 with a remarkable CAGR of 6.9% between 2022 and 2030.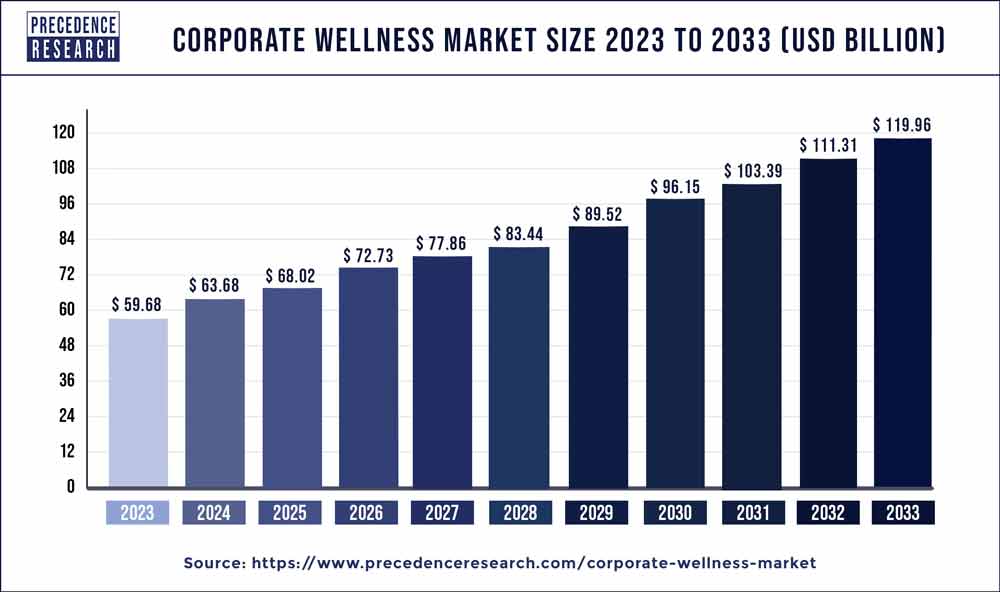 Corporate wellness is a term that describes an organization's programs and activities for its employees' well-being. It includes health checkups, medical education, weight management programs, fitness programs, and sessions with psychiatrists. This is done to achieve a healthy workplace and create a positive environment for the employees.
It offers various benefits, such as more productivity, high employee morale, improved recruitment and retention of employees, reduced absenteeism, lowered health risks, and built camaraderie among workers. Large and medium-scale companies are allocating restrooms and offering gym services, yoga sessions, and other workshops to incorporate corporate wellness into the organization.
Corporate Wellness Market Growth Factors
Factors such as increasing incidences of chronic disorders, rising demand for corporate wellness programs, and the growing cases of health complications in workers significantly contribute to the corporate wellness market growth. Furthermore, the widespread implementation of wellness programs for employees in various companies creates a positive outlook for the market.
In addition, multiple market players are strongly focusing on launching high-quality services to boost the health and morale of employees. Moreover, increasing awareness about health and wellness among individuals positively influences market growth. Besides, factors such as the numerous benefits of corporate wellness programs and significant growth in the healthcare sector are favouring market growth.
Report Scope Of Corporate Wellness Market 
| | |
| --- | --- |
| Report Highlights | Details |
| Market Size | USD 96.15 Billion by 2030 |
| Growth Rate | CAGR of 6.9% From 2021 to 2030 |
| Base Year | 2021 |
| Historic Data | 2017 to 2020 |
| Forecast Period | 2021 to 2030 |
| Segments Covered | Service, Category, Delivery Model, End-use |
| Regional Scope | North America, Europe, Asia Pacific, Rest of the World |
| Companies Mentioned | Wellness Corporate Solutions, ComPsych, Provant Health Solutions, Beacon Health Options, Virgin Pulse, Marino Wellness, EXOS, Vitality Group, Privia Health, Central Corporate Wellness, Wellsource, Inc. |
Corporate Wellness Market Report Highlights
By Service, the health risk assessment segment was leading the market in revenue in 2021, owing to the benefits of this service in the early detection of health risks in employees. Efforts to detect health problems in employees at an early stage and implementation of various wellness programs are the core of corporate wellness programs. The corporate wellness programs under health risk assessment cover efforts to screen employees' health issues and take proper measures to ensure the well-being of employees.
By Category, Organizations/Employers are leading the market. The employers implement various health and wellness programs for their employees. The rising trend of hiring fitness and nutrition consultants is becoming predominant. Thus, the fitness and nutrition consultants' segment will contribute significantly in the coming years. Healthcare consultants provide various solutions and plan to boost an employee's overall health.
On the basis of the Delivery Model, the onsite delivery model witnessed the highest revenue share in 2021. Onsite corporate wellness programs offer a personalized touch to the overall program, as employees will benefit from the guidance of trained coaches and health consultants to meet their health goals.
On the basis of the End-User, the large organizations encountered the highest revenue share in 2021. According to a survey, corporate wellness programs can increase the productivity and profit of a company. Thus, large companies invest in the implementation of corporate wellness programs for their employees.
Read Also: Blood Pressure Monitoring Devices Market Size To Worth Nearly US$ 4.12 Bn By 2030
Regional Snapshots
North America is the most prominent region in the global corporate wellness market. The increasing incidence of lifestyle diseases, technological improvements in the healthcare industry, and the growing geriatric population are some growth-inducing factors contributing to North America's corporate wellness market growth. Factors such as rising awareness among the employees and escalating efforts by the companies to boost their employees' overall well-being are propelling the region's market growth.
The Asia Pacific is projected to witness significant growth in the coming years. Due to the growing working population, companies have started investing in employees' welfare programs. Besides, the governments of various countries are undertaking several efforts to promote the adoption of corporate wellness programs in the corporate sector.
Corporate Wellness Market Dynamics
Driver: Increasing incidence of chronic conditions
The global market is majorly driven by the increasing incidence of chronic conditions among employees. Due to hectic schedules and busy lifestyles, employees are suffering from various health issues. This, in turn, is leading to the widespread adoption of wellness programs by employers for the well-being of their employees. Lifestyle diseases are the root cause of such conditions for employees. Such conditions increase employee healthcare expenditure and lower their productivity level.
Treatment of chronic diseases increases the burden on employers. However, the indirect costs are much higher for employees with chronic conditions owing to loss of productivity, absenteeism, and reduction in performance. The total costs due to employees' unproductivity are expected to exceed USD 150 billion in the coming years. Considering these costs, the companies are adopting health and wellness programs to maintain the employee's health.
Restraint: Risk of Data Breaching
Medical data leaks are a rising trend among cybercriminals. Concerns about data leakage don't prohibit health and wellness programs for employees. Employees who participate in corporate wellness programs furnish their personal health information. Besides, fitness smartwatches and other digital devices are easy to hack as they have limited data security protection programs and can be watched by cyber attackers.
On the other hand, service providers are more worried about the security of their client's medical information and cooperate with cybersecurity firms to prevent data breaches.
Opportunity: Rising focus on workforce health
Nowadays, companies are strongly focusing on their employees' health and overall well-being. As a result, employers are increasingly adopting corporate wellness programs. These programs help employees to boost their morale and surge their productivity. It also helps companies enhance the operations' efficiency and reduce overall operational expenses.
Through corporate wellness programs, both employees and employers gain numerous benefits. Currently, people prefer working in companies with excellent work cultures and environments. Such programs positively impact the growth of a company. To ensure the productivity of the company and its employees, employers implement corporate wellness programs which automatically boost market growth.
Challenge: Budgetary constraints
Budget constraint is the main challenge behind the implementation of corporate wellness programs. Among the reasons for executing health and wellness programs includes the increasing working population, rising incidence of chronic conditions, and growing awareness about the benefits of such programs. Employee productivity and mental illness are critical issues for companies worldwide to address. However, many companies fail to address these issues due to the enormous cost involved in corporate wellness programs.
Few companies set up a gymnasium for their employees, but the overall cost of the maintenance of equipment and hiring trainers is very high and adds to the company's expenses. This is the key factor hampering the market growth of corporate wellness programs. According to research, the investment in corporate wellness programs for employees will yield more return than the cost. Despite the profit, many companies fail to implement corporate wellness programs because of the lack of financial resources.
Key Developments in the Marketplace:
In January 2022, Headspace Inc. declared Sayana, an Artificial Intelligence-powered mental health company.
In February 2022, GYMGUYZ, the world's largest in-home, onsite, and virtual personal training company, announced expanding its corporate wellness services.
Market Segmentation
By Service
Fitness
Health Risk Assessment
Health Screening
Smoking Cessation
Stress Management
Nutrition & Weight Management
Others
By Category
Psychological Therapists
Fitness & Nutrition Consultants
Organizations/Employers
By Delivery Model
By End-use
Large Scale Organizations
Medium Scale Organizations
Small Scale Organizations
Regional Segmentation
North America (U.S., Canada, Mexico)
Europe (Germany, France, U.K., Italy, Spain, Rest of Europe)
Asia-Pacific (China, Japan, India, Southeast Asia and Rest of APAC)
Latin America (Brazil and Rest of Latin America)
Middle East and Africa (GCC, North Africa, South Africa, Rest of MEA)
Thanks for reading you can also get individual chapter-wise sections or region-wise report versions such as North America, Europe, or the Asia Pacific.
Immediate Delivery Available | Buy This Premium Research Report@ https://www.precedenceresearch.com/checkout/1066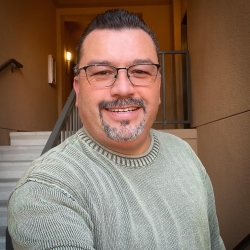 Latest posts by Fabio Thomas
(see all)