Pharmaceuticals
Active Pharmaceutical Ingredients Market Size Will Attain USD 356 Bn By 2030
Active Pharmaceutical Ingredients Market Size, Trends, Regional Outlook and Forecast 2022-2030
The global active pharmaceutical ingredients market size accounted for USD 191.19 billion in 2022 and is projected to hit around USD 356 billion by 2030 with a remarkable CAGR of 7.1 % between 2022 and 2030.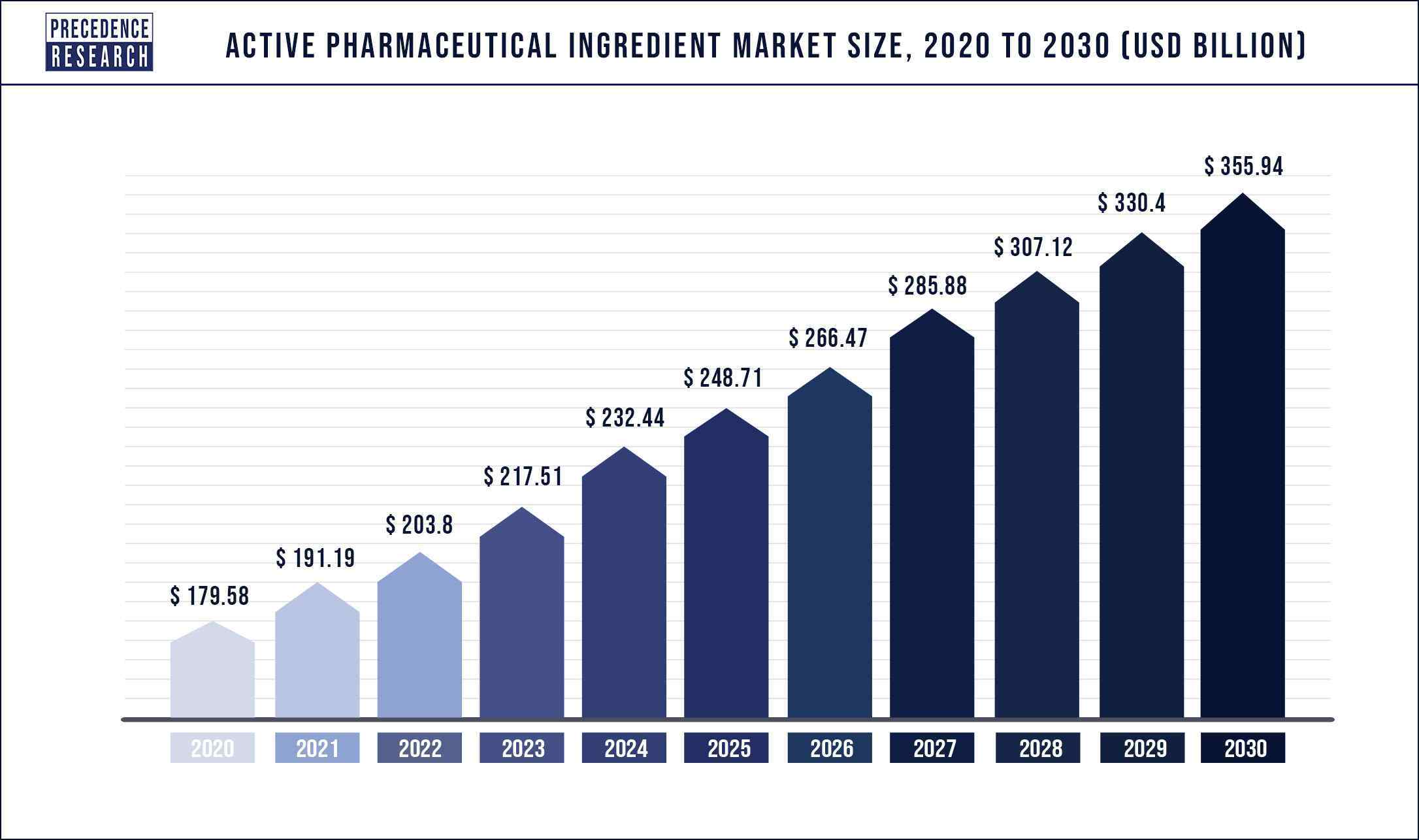 Numerous ground-breaking medications expected to lose their patent protection in the upcoming years are expected to have an impact on the market for active pharmaceutical components. Future technology advancements will be required to maintain viability in high volume, low value environments. When outsourcing occurs, APIs are subject to strict regulations and scrutiny from the country they are sent to. For instance, the US Food & Drug Administration continues to conduct inspections of API manufacturing facilities abroad.
Active Pharmaceutical Ingredients Market Growth
The development in the production of active pharmaceutical ingredients (APIs) as well as the increased incidence of chronic diseases including cancer and cardiovascular conditions are both responsible for the expansion. Government regulations that are supportive of API manufacturing, together with shifting geopolitical conditions, are accelerating market expansion. Due to COVID-19's disruption of the supply chain, the API market is witnessing significant changes. Due to geopolitical circumstances and the desire to lessen reliance on China for API products, nations like India are favored over China for the export of API. The governments of numerous nations have also developed policies and provided incentives to encourage the production of API.
Report Scope of Active Pharmaceutical Ingredients Market
| | |
| --- | --- |
| Report Coverage | Details |
| Market Size In 2022 | US$ 203.8 Billion |
| Market Size By 2030 | US$ 355.94 Billion |
| Growth Rate From 2022 to 2030 | CAGR of 7.1% |
| Largest Market | North America |
| Fastest Growing Market | Asia Pacific |
| Base Year | 2021 |
| Forecast Period | 2022 to 2030 |
| Segments Covered | Type of Manufacturer, Type, Type of Synthesis, Application, Regional Outlook |
Active Pharmaceutical Ingredients Market Report Highlight
Synthesis Insight: Depending on the type of synthesis, the global active pharmaceutical ingredients market has been divided into synthetic and biotech categories. The subcategories of biotech include monoclonal antibodies, recombinant proteins, and vaccinations. Due to technological advancements in the manufacturing process and the high degree of expertise of these molecules, the biotech sector is acknowledged to be growing.
Manufacture Insights: Due to the ease with which raw materials can be obtained and the comprehensive capitalization of leading key firms for the advancement of high-end manufacturing facilities, Captive API has occupied the majority of revenue shares among the various types of manufacturers active in the API market. The fastest-growing industry is anticipated to be merchant API in the coming years.
Application Insights: CNS and neurology, cancer, orthopedics, cardiology, pulmonology, ophthalmology, gastroenterology, endocrinology, and nephrology are just a few of the fields where APIs are widely used. Due to the rising global prevalence of the target disorders in 2021, cardiology held a significant market share.
Also Read: Anesthesia and Respiratory Devices Market Size Will Attain USD 81.9 Bn By 2030
Regional Analysis
The active pharmaceutical ingredient market is divided into four geographic regions: North America, Europe, Asia, and the Rest of the World. The market for active pharmaceutical ingredients was dominated by North America in 2019, followed by Europe and the Asia-Pacific region. The rising number of cutting-edge pharmaceuticals coming off-patent and cost-containment initiatives for healthcare are the main reasons fueling the expansion of the generic APIs market in this region, which accounts for a significant portion of the worldwide market share for North America. However, in the upcoming years, the market for generic APIs may be somewhat constrained in terms of growth due to new product releases and price hikes in North America.
Active Pharmaceutical Ingredients Market Dynamics
Drivers
Rational drug design has benefited from the use of AI in the production of pharmaceutical and therapeutic products. To identify novel drug candidates, analyze data from patient samples in both healthy and diseased states to generate novel biomarkers and therapeutic targets, and predict binding affinity and other pharmacological properties of molecules, among other things, AI is used in target discovery and early drug discovery. It may also be used to improve the design of clinical trials. The active pharmaceutical ingredient (API) market is anticipated to expand in the near future as a result of the growing uses of AI in the pharmaceutical sector.
Restraints
The global regulation of pharmaceutical medicine prices has progressively increased during the past few years. The US has a significant deregulated market, although a number of important nations have drug price regulations. Price limits are imposed by governments to reduce spending on prescription drugs. However, pharmaceutical firms often experience revenue losses as a result of regulated drug prices. These income losses result in a decrease in global R&D spending, which lowers the annual production of novel molecular entities (NMEs).
Opportunities
Pharmaceutical firms' use of small molecules to produce novel medicines has undergone a substantial transformation with the introduction of highly potent active pharmaceutical ingredients (HPAPIs). There is now a pipeline of more potent drugs with lower dosage requirements as a result of the transition toward HPAPIs. The advantages of HPAPIs, including their high efficacy, lower need for therapeutic doses (because to the selective mode of action), and capacity to bind to particular receptors, can be viewed as the main causes of both manufacturers' and consumers' increasing demand for them.
Recent Development
Gilead Sciences and Pfizer (US) inked a multiyear deal in 2020 to produce and supply Remdesivir, an antiviral medication developed by Gilead for the treatment of COVID-19.
2020 saw Novartis (Switzerland) purchase Aspen's Japanese operations in order to improve its market share in the world for generic and off-patent medications. Additionally, Novartis and Aspen entered into a production and supply deal.
Boehringer Ingelheim (Germany) purchased Northern Biologics in April 2020; the company specialises on therapeutic antibodies that target the tumour microenvironment. The oncology product line of Boehringer Ingelheim was expanded by this acquisition.
Competitive Landscape
Pfizer Inc., Novartis International AG, Merck & Co., Teva Pharmaceutical Industries Ltd., Mylan N.V., Boehringer Ingelheim, F. Hoffmann-La Roche AG, Sanofi, AbbVie, Eli Lilly and Company, AstraZeneca, Bristol-Myers Squibb, and GlaxoSmithKline plc are some of the major companies in the active pharmaceutical ingredient market (UK).
Market Segmentation
By Type of Manufacturer
Merchant APIs

By Type

Generic APIs
Innovative APIs

By Type of Synthesis

Captive APIs
By Type
Generic APIs
Innovative APIs
By Type of Synthesis
Biotech APIs Market, By Type

By Type

Generic APIs
Innovative APIs

By Product

Monoclonal Antibodies
Hormones
Cytokines
Recombinant Proteins
Therapeutic Enzymes
Vaccines
Blood Factors

Synthetic

By Type

Generic APIs
Innovative APIs
By Type of Drug
Prescription Drugs
Over-the-counter Drugs
By Application
Anti-infective
Orthopedic
Pulmonology
Gastroenterology
Endocrinology
Cardiology
Oncology
CNS & Neurology
Nephrology
Ophthalmology
Others
Regional Segmentation
North America (U.S., Canada, Mexico)
Europe (Germany, France, U.K., Italy, Spain, Rest of Europe)
Asia-Pacific (China, Japan, India, Southeast Asia and Rest of APAC)
Latin America (Brazil and Rest of Latin America)
Middle East and Africa (GCC, North Africa, South Africa, Rest of MEA)
Thanks for reading you can also get individual chapter-wise sections or region-wise report versions such as North America, Europe, or the Asia Pacific.
You can place an order or ask any questions, please feel free to contact at sales@precedenceresearch.com | +1 9197 992 333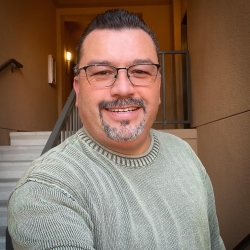 Latest posts by Fabio Thomas
(see all)